Stay close to my heart….and my side!
Tethering a dog to his owner provides a lot of good, positive responses, but Rugby didn't respond as well as I had hoped he would.  I was creating a lot of good behavior and teaching him that I would provide a consistent, positive reward when he produced the calm and relaxed behavior I wanted from him.  He soon learned to produce a specific behavior and immediately look to me for his reward.  That's exactly what I wanted to see happen.
However, when he was triggered by something that scared him, instead of looking to me with trust for guidance , he only wanted to escape.  And as he discovered that he couldn't run away, he completely melted down into a hot mess of barking, growling and lunging at his leash, grabbing it, shaking it violently, and tugging to get free.  No matter what I tried, he repeated this same behavior.  The only way that I was able to stop him from wigging out, was to remove him from the stimulus.  So that's what I did.  A lot.  And he would continue to provide nervous, chirping barks that were high pitched and clearly anxious for several minutes until I could distract him and get him to focus once again.
I kept thinking that over time, he would sort it all out, and eventually start to seek me for help in knowing what to do.  That just didn't happen over weeks and then months.  I was so frustrated with his response, because I was training other similar dogs with this exact same method, and they were progressing beautifully, just as I would have expected.  Rugby seemed stuck in a mire of meltdowns and limitless triggers to one stimulus after another.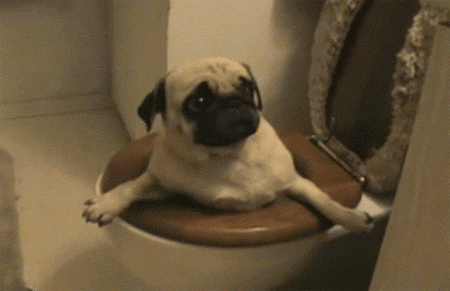 Giving up…..and losing hope…..
I finally just gave up.  I had had enough.  I was out of hope for things to improve.  I decided that I was simply going to have to learn to live with his wacky behavior for the duration if he couldn't learn to stop it.  I wasn't going to give up on him in general, or in working through to find a solution, but I was completely out of ideas in working through his behavior, and I didn't want to continue with a plan that seemed to be teaching him to become more aggressive in his responses.
So I just quit working on breaking his coping pattern.  I was done with it for a while and needed a break from it.  I had spent hours every day….virtually every waking moment that I was home, having Rugby leashed to me, armed with high value bait, and working on breaking his coping pattern.  We were both just done in.
In between work on his coping pattern, I had worked on the basics: Sit, Down, Stay, Come, Place, Get It, Bring It, Drop It, Heel, Auto Sit, Say Please, Watch Me, Back Up, etc.  I worked on those things every day, but frankly we were both pretty bored.  Rugby was super smart, and learned new behaviors lickity split!  Letting go of old behaviors, though, was a sticky wicket!
And my colleagues all suggested that I just get another dog after seeing how hard I was working and things weren't improving.  They almost all reminded me that the shelters are full of really nice dogs being put to sleep daily.  And they would sadly look at Rugby and shake their heads, saying, "Rugby is one messed up puppy!"  That sure didn't help things for me, and only added to my hopeless feeling.  I kept wondering if there would be any answers, but at that point in time, I was fresh out and completely frustrated.  My family was mad at me for bringing him home, and yet I could see so much potential inside of him if I could ever find a break through.
Which way to go?
So, while I was re-grouping, I was thinking of what direction I could go next with him.  I kept mulling things over, and reading everything I could find that seemed relevant or helpful.  I tried things here and there, but my heart just wasn't in it, and frankly, most of the ideas weren't all that helpful.
He was such a little snuggler.  He really has always liked to snuggle as close as he can get!  He was right on top of me,  laying on my feet if I wouldn't invite him to get on the furniture with me.  He was absolutely very much a poster child for a Velcro dog!
Because of his snuggly behavior, I mistook that for trust in our early days together.  He did bond to me quickly, but I thought he trusted me as well, and looking back on it, I really don't think that he did.  I mistook the snuggling and desire to be stuck to me 24/7 as trust.
Bottom Line:  I was all he had.
Imagine how scared he must have felt in yet one more home!  So he snuggled with me.  Looking back now, I think he snuggled as a way to feel safe from me and nothing more.  When he was snuggling with me, he knew I wasn't going to do anything to scare or hurt him.  It's sad to think of it that way, but that's honestly a way of life for many dogs.
I never knew what movements or noises I made would trigger fears from a previous owner or bad experience.  Once Rugby decided that something was scary or bad….it was always scary and bad!  I quickly learned that negative experiences got absolutely locked away into his little dog brain, and he never forgot that fear.  Part of the difficulty in working through his coping pattern was that Rugby often anticipated the scary thing before it happened, and reacted as though it had.  I had to find a way to be a step or two ahead of him, and that just seemed impossible!
While I was trying to sort it all out, in Rugby's world, life was just all about survival, which included food, snuggles and play.  When he was relaxed and chilled, he was the most active and playful puppy I'd ever had!  He simply loved to play and he always wanted all humans engaged with him.  Fetch was by far his favorite game, and he went to all of us sharing his fetching toys and waiting for us to throw one more round for him.  He made sure that he gave everyone an equal opportunity to play with him, and I just loved the inclusive heart that I saw in my little dog.
Wanna Fetch?
I just focused on getting through the day with him and let him do his wacky stuff and rolled my eyes and waited until he calmed down.  Over and over, that's what I did.  Day after day.  Week after week.  Month after month.
And the wacky stuff didn't go away.  It didn't get worse, but it sure didn't get any better either.  At least he wasn't as aggressive in his responses since I didn't have him tethered to me any longer, and he seemed much happier to be dragging a leash and barking his little puppy head off when something triggered his all too familiar response.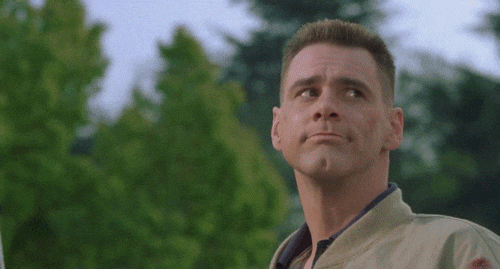 However, because I wasn't doing a lot to stimulate Rugby's thinking throughout the day like I had been when we were working hard on his coping patterns, he started to think of new naughty games, like "Keep Away With Contraband!"  He would go "shopping" for something he could steal, and then he wanted us to play keep away as he dodged capture with his treasure.
However, Rugby wasn't my first rodeo with this particular naughty behavior, so I simply didn't play his game.  Instead, I enticed him to fetch with a toy, which was his very favorite game in the whole wide world!  Dogs produce naughty behavior because they can, and also because they get something out of doing the behavior.  So when Rugby was trying to entice us into a game of keep away, I just didn't play.  Instead, I chose to entice Rugby to play MY game, and it worked like a charm!
But his consistent shopping told me that he was bored and looking for an outlet for his brain!  He was thinking and creating a naughty game, because he wanted something more out of his day.  I just needed to come up with new games that he would like that could challenge his mind.  We were about to enter the world of tricks!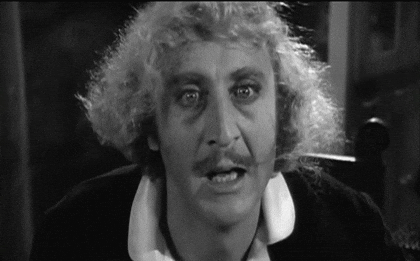 Story to be continued….
(

4

)
(

0

)