Our dogs never get to vote about where they live. 
They are born into a world run by humans, and they are completely at the mercy of those humans.  I never let myself forget that no matter how wacky I thought Rugby was, he didn't get to chose me.  I had chosen him.  I was all he had in the world, and so many other humans had already failed him.  It was a sobering realization, but a good one, because it kept me thinking about Rugby and it was about time some human had! He had been miserably failed, and I didn't want to be the next human in that long line!  I had to make things work with him!
Naughty behavior is just that:  It's simply behavior!  Despite some wacky things going on with my little puppy, he really was an absolute treasure!  All dogs are!  But when that treasure of a dog is all tied up in naughty behavior, it's so very hard to look past the behavior to see the treasure under all of the fur.
I really think that this is why so many dog owners give up and surrender their dogs.  I was guessing that's why Rugby's previous owners had.  I was convinced that if Rugby's very first family had hired a terrific professional dog trainer, he would still be in that home.  You can only guess how many times I've wished that I could have been Rugby's first owner.  I've always wondered about who he would have become if he'd had a great home from the very start.  Sometimes I wonder if any of his previous owners ever remember him or wonder about him or miss him….
When Rugby first arrived in our home, there were so many new and sights and sounds for him!!  He was so reactive and so fearful of virtually everything new or unexpected!  I often spent my days putting out one fire after another after another when Rugby was triggered by so many of those sights and sounds.  So few owners spend adequate time properly socializing puppies, and it always comes back to haunt a dog months and years later.  I knew that I was getting to see the fruit of improper socialization with Rugby, but since he was still a puppy, I hoped to regain some of what had been lost.  Boy was that an education!!
First Hurdles….
The dogs who lived on either side of us freely wandered the neighborhood and we never knew when they would show up at our house.  These dogs often freaked Rugby out by walking right past our living room windows which came all the way to the floor, or past our sliding glass door at the back of our house.  One of the dogs, a kind old Rottweiler mix, sometimes hung out on our porch or patio, just on the other side of those windows, easily within Rugby's view, and he would fly into a panic every time that happened.  He quickly learned to recognize their barks, and those barks triggered Rugby into his own barking and running jag that would sometimes last thirty minutes or more.  Over and over and over.  Day after day after day.  Week after week.  Month after month.
Rugby had such a strong reactive startle reflex, and some of the smallest things really set him off. There were so many triggers, that I had a very hard time discerning what they actually were!  Sometimes he reacted just because he anticipated something scaring him and so there wasn't always a definite trigger involved.  There were days where he simply stayed in a mode of panic all day, and nothing seemed to calm him except quiet time in his safe place….his crate!
I tried to imagine the anxiety of an older puppy coming into a brand new home and not knowing what he would find day after day. I knew that the very first steps toward working through anything, and also establishing trust, was to create a schedule for his day….simple predictable events that Rugby could consistently expect in his day to day.  These were things like regular consistent meals offered at a set time, regular potty breaks outside, play time, snuggle time, grooming time, training time, etc.  He needed to know that he could reasonably expect these things every day, and the consistency of them would generate trust in me for providing them as well as creating a predictable day for him.
These things all helped to be sure.  However, the neighbor dogs really were a big hiccup in all of this.  Outside for potty breaks or long line play should have been fun and relaxing for him.  Instead, Rugby looked over his shoulder nonstop to see when one of the neighbor dogs would wander into our yard or come around the corner of the house and startle him.  He often started barking just anticipating that they would show up, so things that should have been fun for him, simply weren't.  It was stress on top of stress for all of us.
And Rugby looked at me as if I was useless, because I failed to stop the scary things from happening.
The honest truth was that I really was powerless to stop those scary things from happening.  I tried multiple times to explain things to our neighbors, but they simply suggested that I train my dog.  I explained that their ignoring our city leash laws and their dogs' unpredictable behavior in startling Rugby was really preventing successful training from happening.  Again, I was told that no one else had problems with their dogs, so the problem was at my end and I simply needed to do something about Rugby since he was the one with the problem.  And when one of those neighbors was the president of our HOA, I was left with little recourse except to call Animal Control, and then I still had to live next door to them.
<Insert many eye rolls here>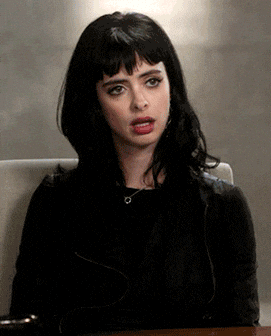 I couldn't seem to break through to help Rugby understand that I was on his side and would defend him no matter what.  I felt like I was drowning in a no win situation and I honestly think Rugby felt the exact same way in those early days.  I really do.  I knew he was completely overwhelmed in his new home and I'm sure the only things that made him feel safe were his coping patterns and his crate.  I knew that to change any behavior, there had to be a basis of trust, and from what I could see, that still needed some work.  So I worked!
Using a leash tether….
Rugby has always managed corrections well.  He can tolerate a verbal NO or a tug on his leash without falling apart or becoming aggressive in response.  When dogs are new in my home, I always have them wear their leash a good lot of the time.  They can drag it with them as needed, but I often tether them to me so that I can button down the perfect timing on praise or corrections for their behavior.  It also helps them stay right with me so they don't get into anything naughty!  When I had Rugby tethered to me, I fully expected that he would bond to me quicker, and learn that I was someone he could trust all the time.
Initially, I let Rugby drag his leash with him, and he didn't object to that at all.  He figured out how to keep it from tripping him or getting tangled around furniture for the most part.  It just became part of our normal routine, and he adjusted and accepted a leash on him with ease.
When Rugby got triggered by any sight or sound that freaked him out, he would take off like a shot, dragging his leash, barking and running laps through the house.  The leash helped me catch him, but he figured out pretty quickly how to avoid capture, even while dragging a leash with him.  This happened so consistently and frequently, that it became very quickly evident that running and barking was a coping pattern that Rugby had learned which felt calming and safe to him.  In order to teach him a new way to cope with his stress and anxiety, I was going to have to break that old pattern.
So I tethered him to me in order to start the process of breaking his coping pattern.  Rugby loved being right with me because he really is the original Velcro dog, so it didn't bother him at all to be at my side when nothing tripped his triggers.  He loved getting little tidbits throughout the day when he produced the behavior I wanted from him, and he really loved the idea of working all day long!  He seemed so happy and alert and smart when it came to producing new behavior often without cues of any kind.
However, when he was triggered, he wasn't interested at all in food, no matter how tasty it was, and all he wanted to do was to escape and bark. Because I had leashed him to me, he exploded with absolute frustration and anxiety.  The leash prevented him from falling into his coping behavior of running and barking through the house.  Because he was  unable to run away, his response was to attack his leash like crazy to get free and  escape.  All he wanted to do was run and bark and bark and run.
His trapped response was much worse when the leash was attached to his collar, so I put him on a harness instead, and his responses weren't quite as frantic. However, I learned early on to keep attuned to him, because I always feared a nasty bite when he was wigging out.  Fortunately, he consistently attacked only his leash, and later, with training, his beloved little polka dottie piggies became his coping tool when things got too much for him to manage and he was free in the house and not tethered to me.
I started trying to train through some of his worst behavior patterns, but quickly realized that it was going nowhere fast.  The more I tried to work through things, the more frantic he became.  I was trying to help him understand that by being leashed to me, I would help him and he didn't need to expend all of his frantic energy by wigging out.  I hoped he would figure out that a dog barking outside couldn't hurt him in the house, and I expected to see him learn to adjust and ignore those barks rather than explode thirty times every day.  I also assumed that by leashing him to me, he would learn to trust me.  That just didn't happen with Rugby.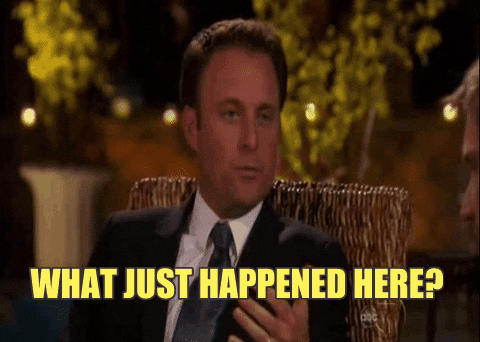 I was trying to break his coping patterns by teaching him some new behavior, but it honestly didn't go well for a long time.  Now I can look back and realize that, in his mind, I was taking away his only safety net for surviving the current scary experience.  Without his safety net and without trust in me, he had nothing at all, and I had taken away the very thing that had made him feel the safest….an ability to escape his fear by running and barking.  Chalk up a huge failed attempt to teach him trust or to break his coping pattern.
In theory, this method should have produced at least some measurable success.  We had been training basic commands together, and I had been improving many other behavioral issues before I tackled the big ones.  But because of who Rugby is, and because of his wild responses to even the smallest of triggers, I think that I succeeded only in making him think that I couldn't be trusted.  I took away his feeling of safety before I had given him enough other tools to cope with his fear and anxiety.  I should have worked more on giving him a stronger foundation with the new tools before I tackled dealing with his coping patterns, since they were huge and deeply rooted.  Epic fail on my part.  But in my defense, living with non-stop, frantic barking was going to make me lose my mind!  I had to do something!!  Even if it was in the wrong order, I had to dive in somewhere and just start working!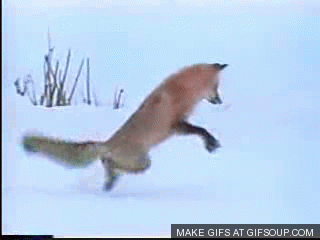 After many wasted months where there was little to no progress, I finally just gave up trying to work through anything at all, and decided to spend my time and efforts into building trust, because I quickly realized that unless he really, really trusted me….I'd never see him move out of his crazy coping behavior.  I was starting to realize that he might never change, and I was going to have ten to fourteen years of living with a really cute dog who was completely nuts!
To be continued…..
(

3

)
(

0

)